Kids' Dentistry
Regular check-ups and Hygiene are most important for children. Firstly because it is always easier and cheaper to prevent problems from occurring than to fix them. If we see your child regularly we are able to pick up any undesirable changes before they develop into diseases.
Secondly, in early childhood we set up habits and behavioural patterns for the rest of your child's life. You child will be more likely to look after their teeth properly once they grow up and no longer under your care if these habits are instilled early.
I recommend even with very small children who may not be ready to sit in a dental chair, bring them to your check up, let them have a crawl around, get used to smells and sounds of a dentist's office in a non-threatening atmosphere, when attention is not focused on them; introduce them to a kids-friendly dentist; bring older siblings or other family members along with you, make it a family affair, allow us to welcome your child to our environment; so when the time comes for them to have their first proper check up and clean they will be relaxed and cooperative.
They soon learn that a visit to the dentist is something that everyone does, its just a normal routine, that it is fun and can even be interesting!
Most importantly, do it regularly, so your child doesn't have a chance to forget us.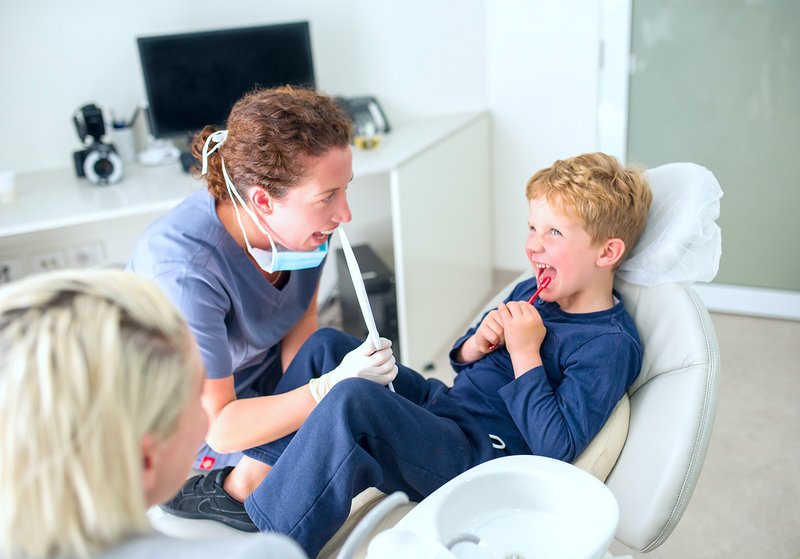 Kids' dentistry is not just about check-ups and cleans.
Things we look out for in early childhood
early decay
early tooth development
congenitally missing teeth
teeth eruption patterns (deviations from norm can point to early problems with tooth development)
poor oral hygiene practices
poor dietary habits
parafunctional habits
breathing issues and airways problems
early facial growth indicators
early crowding indicators
At our Bondi Junction clinic we offer any treatment that falls under the heading of kids' dentistry or paediatric dentistry. That includes regular check ups for children, cleans, fillings, fluoride treatments, hygiene counseling, screening for developmental problems, orthodontic treatment and more. If necessary we will provide referrals to various specialists, such as ENT surgeons, speech pathologists or breathing specialists.
We look forward to seeing you.